Return to Blog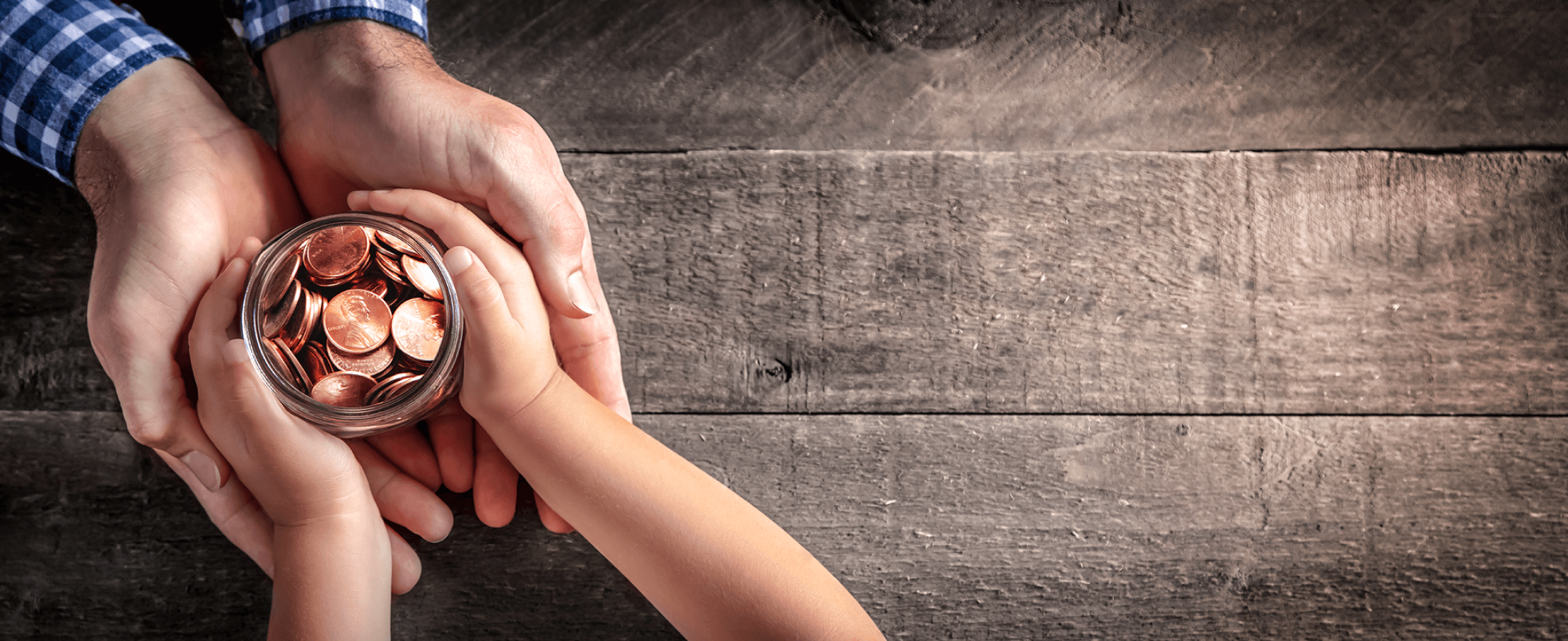 Teach Your Kids the Art of Online Banking and Saving Money
Part of your job as a parent is to prepare your kids for the future. One important component of their future is learning how to handle money. You can start small by introducing young kids to simple concepts like saving money in an online savings account.
Here's a guide to help you start talking about finances with your kids.
Savings Tips for Those 6 and Under
If your child is less than six years old, they may not understand what an online banking account is.
They will understand a physical representation of their saving efforts like the traditional piggy bank. You can even let them pick out the bank — it doesn't even have to be a pig!
Think about having a craft day with your child so they can create their own bank. It will encourage your child to save money. For easy-to-make crafts, check out these do-it-yourself piggy banks to make savings fun:
Ice cream piggy bank.
DIY money box.
Homemade piggy bank.
Dinosaur piggy bank.
Turtle piggy bank.
They will love dropping the coins or dollars they receive from birthdays, holidays, or completing age-appropriate chores into their homemade banks.
You can even teach your child to plan when they receive money. Show your child how to split their money into different categories: spending, saving, investing, and donating. You can show them how to set long-term goals or how to save for a big purchase like a new bike.
They can see their savings grow until you allow them to buy something special for themselves at the store.
Saving Tips for Pre-Teens and Teens
Once your child has lost interest in the piggybank-savings method, it could be a good time to go high-tech like an online savings account that offers 24/7 access.
Don't worry about waiting in a crowded lobby or dealing with an appointment that puts stress on you and your child.
You may be ready to open a savings account for your child if they have:
Money of their own.
The ability to count money.
Expensive items they want to buy.
An interest in other financial products like debit cards.
The way you teach your child about saving will need to change once they get older. Make sure to keep your saving and spending lessons relevant and relatable as they get older.
Kid-Focused Accounts
Most likely, the financial institution you trust with your grown-up money offers a kid-friendly savings account. If not, a little research should help you find a suitable source for your child's hard-earned money.
A savings account can teach your child to earn interest while banking and building your savings.
Adirondack Bank offers a Children's Savings Account that can teach your child good saving and spending habits. Visit your nearest branch for full details.
What to Look for in an Online Savings Account
The interest rate isn't the only thing you should weigh when choosing an online savings account for your child. Although, a high-interest rate is an attractive feature and may inspire your child to save as much as possible!
Check to make sure the high-interest-bearing account does not require monthly maintenance fees before committing. Some other features to consider:
Choose an online savings account that is easy to use and access.
Look for features like mobile apps and electronic statements.
Other features worth noting are online budgeting tools, spending trackers, and a prepaid debit card.
Setting up an online account for your child might be daunting, but some apps have parental controls to monitor your child's spending and allow you to transfer money into their account.
When you talk to your children about money, saving and interest-bearing accounts early on, you'll inspire them to make smart money moves.
Open a Children's Savings Today
Take the first step in your child's financial future and open an Adirondack Bank Children's Savings Account for your child today! This interest-bearing account makes it easy for parents to teach children good savings habits. The account requires a $10 minimum balance and includes eStatements, online banking, and more.
Stop by any branch to open an account or for more details. Our dedicated staff is ready to help you choose the products and services that are right for you!
The information in this article was obtained from various sources not associated with Adirondack Bank. While we believe it to be reliable and accurate, we do not warrant the accuracy or reliability of the information. Adirondack Bank is not responsible for, and does not endorse or approve, either implicitly or explicitly, the information provided or the content of any third-party sites that might be hyperlinked from this page. The information is not intended to replace manuals, instructions or information provided by a manufacturer or the advice of a qualified professional, or to affect coverage under any applicable insurance policy. These suggestions are not a complete list of every loss control measure. Adirondack Bank makes no guarantees of results from use of this information.